Kristen has been an accomplished leader in driving sales for a variety of businesses over her career. She believed that now was the time to build her "razher" sharp, women-led company for clients looking to grow their businesses. This resulted in her founding RazHer Collaborative to help female and minority-owned brands raise awareness and increase sales.
A single mom to 11-year old Abigail and a creative and quantitative "deal maker," Kristen believes female leaders are the future and stands by these core values and beliefs: Be authentic. Get behind something you love, and you are passionate about. Empower and promote other women. Don't ask permission, take risks. And do not be intimidated by raising capital. Her passion for female founders and creators has helped lead to the launch of RazHer.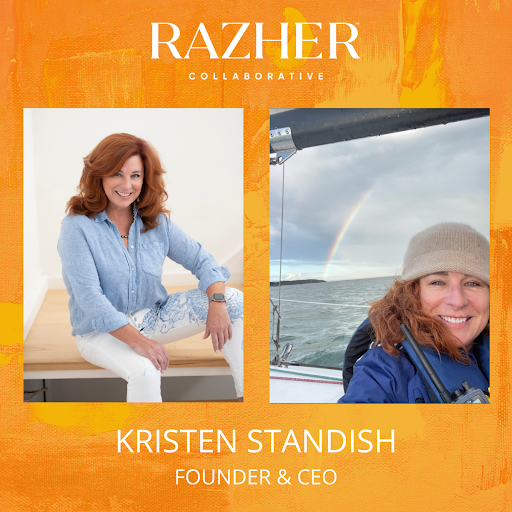 Kristen is a WBZ | CBS Boston Radio guest host on Cindy Stumpo's Tough as Nails radio show and podcast, and has appeared on CNN, CNBC, The Big Orange Couch and Conference for Women. 
She currently serves on the Scholarship Committee for Kingsley Montessori School in Boston, is a member of the Nahant Planning Board, serves as Co-President of the Women Who Whiskey Boston Chapter, and is a member of the St Botolph Club while also serving on their Floral Committee. 
A fun fact about her is that at age 51, she bravely learned to sail, got a sailboat, received her RYA Day Skipper certification, and currently serves as the Nahant Dory Club Social Chair.
"I want as many women-founded businesses and/or minority-founded businesses to be part of a new economy called the 'trust economy' where we help scale and bring to market small emerging brands and provide resources to small businesses. The more women founders, the more women in leadership, and the more success we will have." - Kristen Standish