Welcome to #RazHerUpMonday, where we will be featuring some extraordinary women in business. Every Monday we will be featuring a "razher" sharp woman, a woman who is strong, successful and constantly "razing" the bar in their industry.
Today, our first feature is Rhonda Kallman of Boston Harbor Distillery!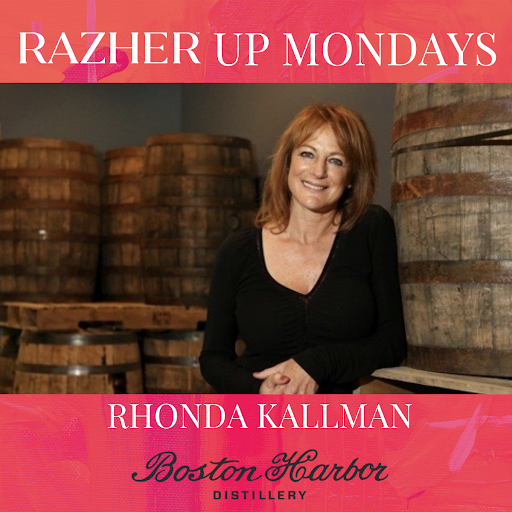 Rhonda is an industry leader, with over 35 years of experience under her belt, she has paved the way for women to get involved in the craft beer and alcohol business. She has played a huge role in making craft beer available throughout the United States, and because of her impact on the industry, she has been awarded the Recognition Award for being the "Pioneering Woman in the Beer Industry" by The Institute for Brewing Studies.
Rhonda has founded many successful businesses throughout her time in the beer industry, such as The Boston Beer Company which is now the most successful craft beer company in the country, and New Century Brewing Co., LLC
She is now the founder of Boston Harbor Distillery which she started in 2012. Here she creates whole-grain whiskey and other inventive spirits in her historic 19th century waterfront warehouse, overlooking the Boston harbor. 
Today, "she is considered one of America's craft beverage industry thought leaders and as the pioneering woman in the beer industry, was able to lead the way for other women to earn the respect and credibility they deserve." 
Rhonda is also active in many nonprofit organizations for breast cancer and Duchenne Muscular Dystrophy.
Visit Rhonda and her team to get an exceptional craft spirit at 12R Ericsson St, Dorchester, MA 02122
Rhonda inspires us and we're glad to feature her as our first #RazHerUpMonday.